Accelerating the Growth of B2B Companies Worldwide
Over the past 11 years I've helped more than 63 B2B companies drive growth and scale through marketing performance optimization of 3 key areas: Lead/Demand Generation, Technology/Process, and Reporting/Accountability.
The results are that my clients benefit from improved go-to-market effectiveness, deeper operational efficiency, a higher degree of transparency and accountability, and most importantly accelerated revenue growth.
Marketing StRATEGY & EXECUTION
Short-term or long-term fill in for marketing & demand generation leadership. Go-to-market strategy and execution for accounts (ABM) and leads. Content strategy, conversion and channel optimization.
Salesforce consulting
Marketing reports and dashboards. Lead workflow/handoff. Identifying and fixing bottlenecks. Improving reliability of data. Adoption of best practices for marketing.
Marketo Consulting
11 year Marketo veteran and alumni. Certified consultant. Platform optimization and usage maximization. Data, segmentation, landing pages, emails, and organization. Training for effective use. Marketo audits.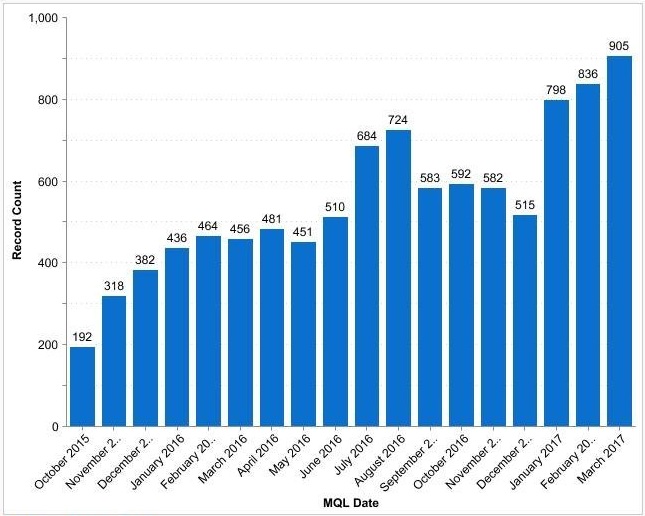 An effective B2B go to market strategy requires a well-thought out approach for reaching your core target market, with an understanding of how to reliably influence, measure, and predict, intent. From conversion optimization, to content strategy, to focusing on the right channels for ROI, this is the place to start if your lead flow has been low.
(Actual result of pipeline growth shown here.)
Simply put: marketing operations. Optimizing for process ensures that bottlenecks and poor lead follow up do not get in the way of maximizing your marketing ROI. While getting the most out of existing technologies helps create a culture of doers, and clears the way for you to focus on revenue generating marketing initiatives.
Reporting & Accountability
Strengthening the business' understanding of how and where marketing is performing is critical for getting buy-in on items like budget, and go-to-market strategy. That means implementing lead lifecycle reporting, campaign and multi-touch attribution reporting, and establishing accountability metrics for individual performers in marketing and sales. You need this. Let's talk!
THE LATEST "DON'T SUCK AT MARKETING" PODCAST
WHAT THE AUTHORITIES SAY ABOUT ME
(Need more proof? View all 33 testimonials on LinkedIn HERE)
Ready to learn more? Let's Chat!